The Annex
Since 2016, I have offered this intimate place to artists and arts organizations for exhibitions, readings, performances, meetings and to present work still-in-development. We don't charge a fee to use the space and artists handle sales directly. I know how hard it is to get one's work out into the world, and I like to offer my larger artist community this resource for them to do just that.
To inquire about booking this space for your next art project, get in touch.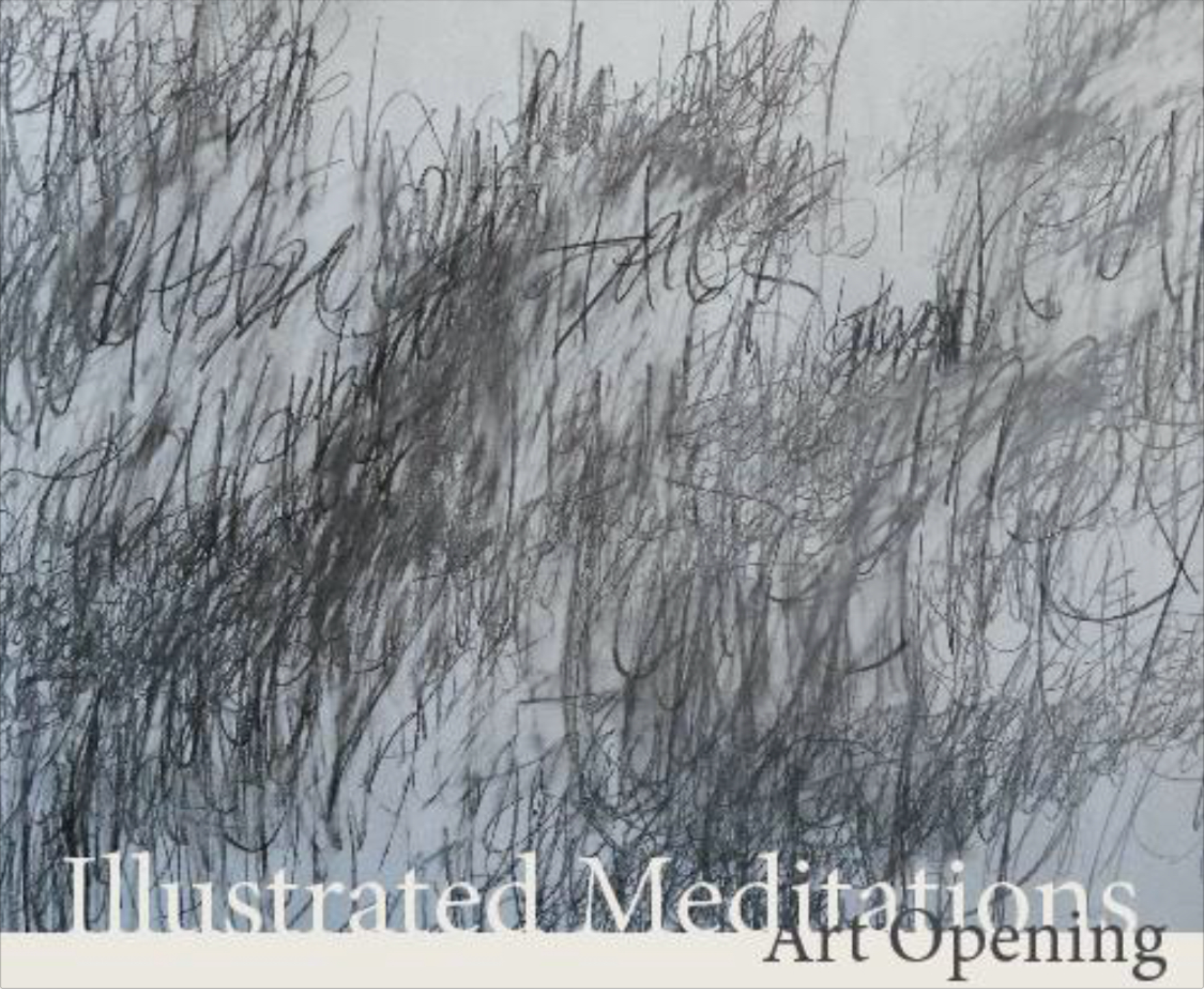 Illustrated Meditations: Amanda Steinken
June 2018
"My art honors the contradictions inherent in the human condition, a reminder that raw beauty lies in the imperfections, and the sacred resides in the messy process of creation"
-Amanda Steinken
The Layered Sounds Project, 1st performance: Melanie Brown and Ryan Ingebritsen
April 2018
Group Show: Cody Roberts, Nate Stevens, Miranda Monarch
Poetry Reading: Max Johnson
March 2018
Zapatos Rojos
We at the Annex were able to collect and paint 22 pair of shoes to contribute to the upcoming Zapatos Rojos project - this is the work of the artist Elina Chauvet. She began doing installations with red shoes in 2009. They have become a symbol used around the world to protest violence against women. This year the shoes will be part of a multi-site installation in Chicago. The date of the installation will be March 8th (details of the time/locations as they become available).
Collages and Combinations: Don Southard and Mary McCarthy
January 2018
Chicago artists and partners McCarthy and Southard exhibit work together at the Annex. Combination, variation and recombination are themes both artists explore in their work. This show gives visitors a look into their most direct processes of collage (Southard) and small paintings (McCarthy).
You Me; A Show of Current Work
Grace Mattingly
November 2017
Grace is a graduate of Columbia University, with further study at The School of the Art Institute of Chicago. She is currently doing a residency at The Vermont Studio School.
Bailey Lecat show
March 2017
Bailey Lecat is a recent graduate from Columbia College, a fashion photographer with a focus on portrait and editorial work. Her work is influenced by retro fashion with an emphasis on pattern, color, and texture. In March 2017 she held her "Since August" show in the Annex.
Cody Roberts & Steve D'Onofrio, November 2016
Cody Roberts is a visual artist, graduate of The School of the Art Institute, and has had two shows in the Annex space. In November 4, he invited his friend and fellow SAIC graduate Steve D'Onofrio to feature work with botanical themes.
Show & Poetry Reading: Steve D'Onofrio & David Heo
March 2017
In March 2017 Roberts, Steve d'Onofrio, and David Heo showed a group of new paintings. Additionally, they held a poetry reading.
The One Hundred Show
December 2016
I showed work done during 2015 when I was part of a group of artists who were trying to do A-Drawing-A-Day for the year. It was the only New Year's resolution I have ever enjoyed. It was a great experience. How did I get out of the habit of drawing everyday?
I did 360 pieces and on the evening of the 1st I displayed 100 of them. They were available for $100 each, and 20% of proceeds went to The Chicago Community Bail Fund and The Young Center for Immigrant Children's Rights
Judy Koon
We were delighted to host Judy's watercolors based on Islamic patterns. She began making them last year as part of a drawing-a-day project we were both involved with. These works on paper led her to cast ceramic plates in order to continue to explore the designs. We planned this evening's event as a kind of studio visit to show what this new work look(ed) like. It is a pause in the action as Judy was about to begin using different kinds of clay and firing processes.
The Wallpaper Show, September 2016
I invited 5 Chicago artists to work with a repeating pattern and create a roll of wallpaper. We will be hanging the rolls on the wall beside the original sketch or image that inspired them – opening up conversations about their creative processes. All of the artists used Spoonflower.com and their patterns can be ordered as wallpaper, fabric or gift wrapping paper.